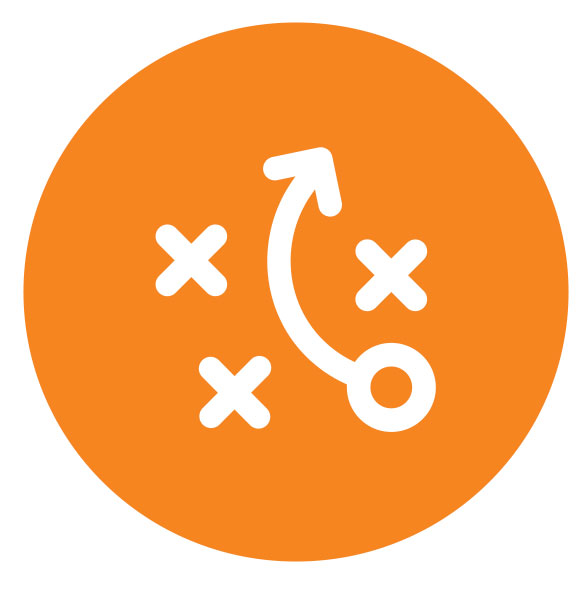 A business mentoring & training programme, designed to support the application of a commercial mindset in military units. The course provides unit leaders with the framework and tools to successfully and sustainably embed commercial outcomes
Develop your unit with a year-long business coaching programme

Benefit from monthly mentoring sessions with industry leaders

Create a roadmap for your unit's long-term growth
THE Programme
1. Capability Assessment
Establishing performance benchmarks

Identifying current barriers to growth
2. Two-Day Intensive Workshop
Tailored programme building on Height's successful business strategy workshops. Building a roadmap and business plan to crystallise and drive unit outcomes that are customer focused. Drive change through commercial best practice. We cover:
Customer focus - who is our customer and what are their needs?

Adding value by taking away our customer's problems - developing a unique unit value proposition

Measuring performance and outcomes - how do we measure and drive performance?

Unit performance analysis - SWOT analysis and areas to focus performance improvement
Building a 12-month business plan – where are we now and where do we want to be in 12 months? Core actions and quarterly rocks to get us there
ACCOUNTABILITY PROGRAMME
Our leadership and personal plans include:
3. Monthly Mentoring
Guidance to grow from industry experts

Focus on actions and accountability
4. Quarterly Reviews
Review quarterly rocks

Assess progress against previous rocks and resetting of goals
5. Year-end Evaluation
Through appraisal of year's performance

Have we achieved our targets for the year?

How do we achieve our 3-year goals?
OUTCOMES
A defined one-page business plan

Identification of your unit strengths and weaknesses

Set quarterly rocks and year-end targets – and industry-leading mentoring to achieve them

Clear understanding of core customer – grow into a customer-centric organisation

A refined value proposition, explaining clearly to customers 'this is what we do and how it adds value for you